Have you been looking into booking a vacation in Navarre Beach, Florida? It's my favorite Florida town and I can't wait to share my top 5 'things to know" about being there. It doesn't matter what time of year you go, there is always something to do, and you'll be amazed at this sweet little town. As always, if you want to book our lovely pool home in Navarre, please check it out here.
What is the history of Navarre?
Navarre, Florida is actually nicknamed "Florida's best-kept secret" because up until a few years ago, it really was a "nothing" town. It is between multiple military bases and dwarfs in comparison to Pensacola, which is only 40 minutes away. 20 years ago, the town was filled with run-down single wides on large empty lots. The schools were small and the kids were bookworms or surfers. It appeared to be a dying town to the rest of the country. Until it was discovered.
These days, people have heard about Navarre's beautiful beaches throughout the US. The movie 'Jaws' was likely the culprit to introduce the quaint little town to our nation, as it was filmed there. People from everywhere are flocking to have a piece of this lovely place to call home (or vacation destination). The old single wides are being bought up, only to be replaced with million-dollar homes. It is morphing out of "Florida's best-kept secret" into "Florida's most desired location".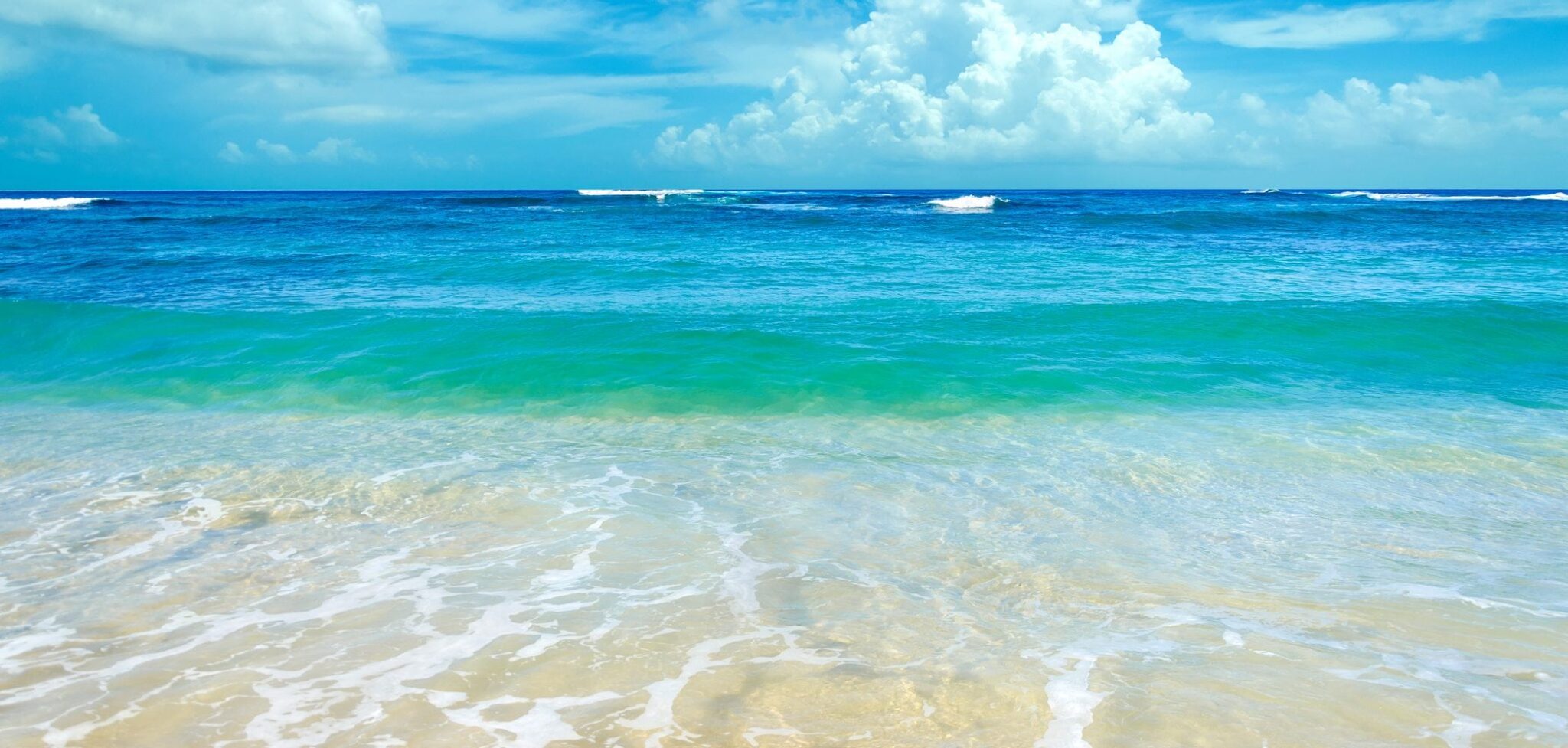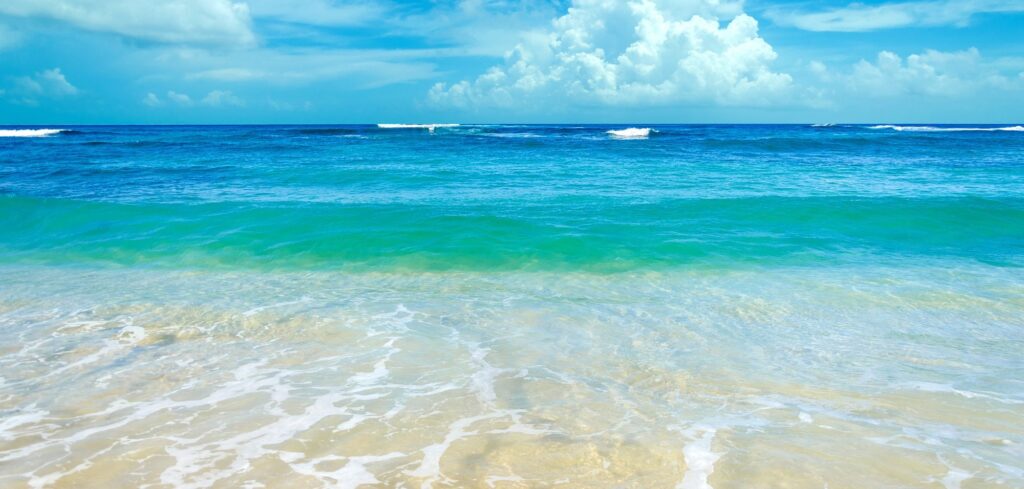 What is the atmosphere of Navarre?
As soon as you enter Navarre, Florida, you will be greeted with many American flags and a large military presence. If you love our great country, this is the place for you! This area is proud to watch Blue Angels practice above the bays and beaches. If you are visiting, it is a great experience to see them practice! People in the area are proud to "hear freedom ring" while the military bases are practicing at the bases.
Navarre is a very safe location due to the military presence and the "southern justice" that keeps the streets and towns safe from crime. The police officers in the area are also very kind and helpful if you need their help.
Navarre is increasing in size each year, and the main road "highway 98" is very busy until a new road system (currently being worked on) is complete. When visiting Navarre in the spring and summer, you'll want to plan for extra drive time if you'll be on 98.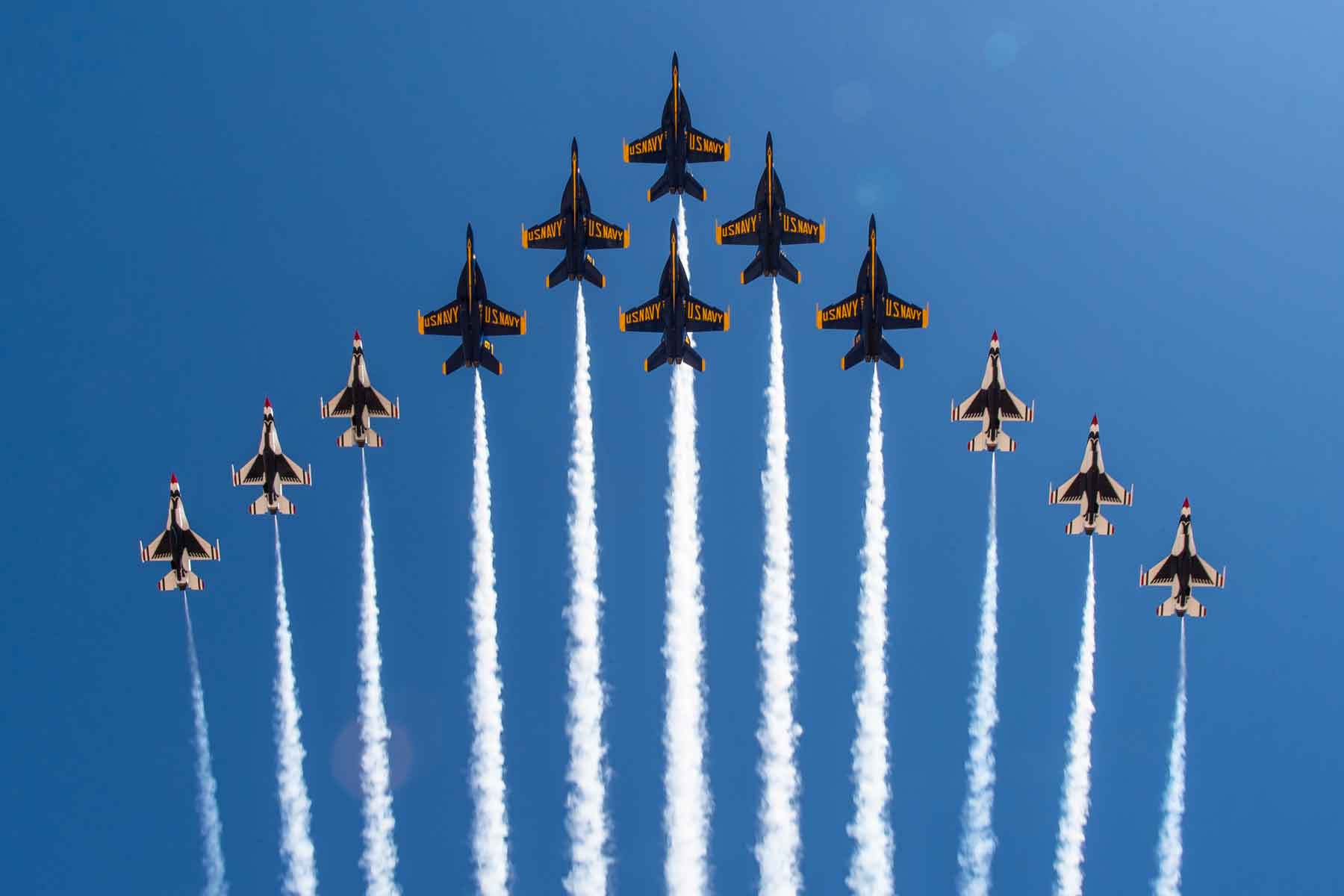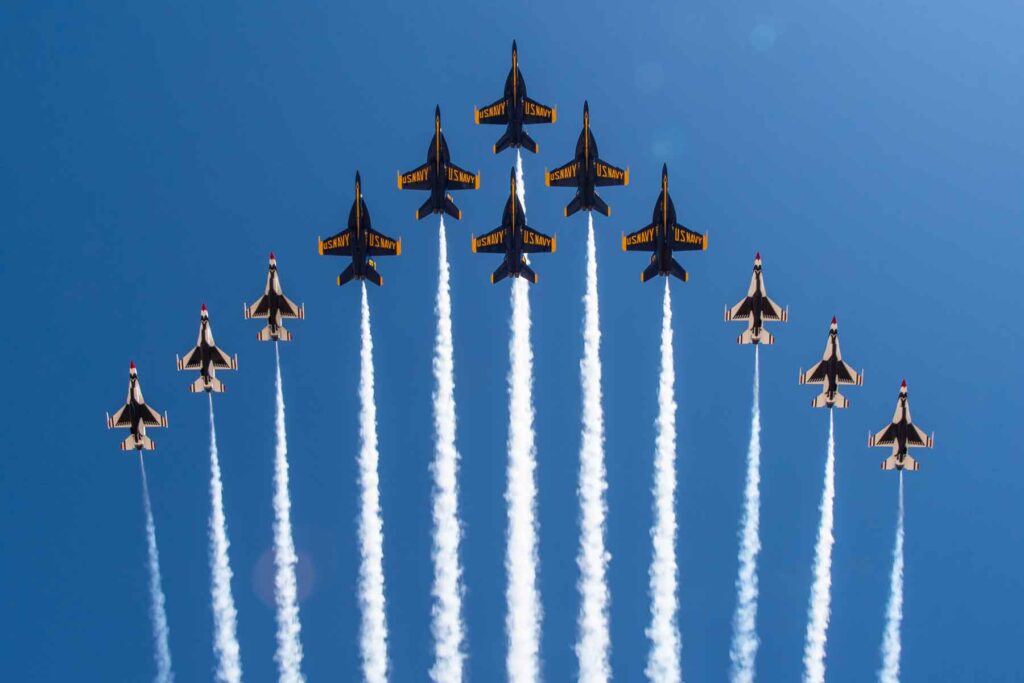 What is the weather like in Navarre, Fl?
Navarre is one of the only places in Florida that receives the best of the 4 seasons. I love that each season is marked by weather changes and changes in the water and beaches. You'll also find that the weather changes fishing as well as tourism.
The spring in Navarre is generally from mid-March to mid-May with temps anywhere from 70s-80s. This is a marvelous place for spring break. You'll see flowers blooming, wildlife stirring, and temperatures mild enough for staying outside all day. The beaches aren't the only place to spend your time though. This would be a great time of year to check out the animal sanctuary or the nearby zoo. This is also a great time to spend all day on the pier. People like to bike during this time of year as well. the Northern part of Navarre has a marvelous bike trail that runs along East Bay blvd for many miles.
The luxuriously long summer in Navarre is from mid-May to mid-October, with the hottest month being August. In the late summer, you'll find humidity is raised, but not as high as in southern Florida. The temps in the hottest months are generally around 90-95 degrees. This warms the ocean for bathlike temperatures for swimming. It's incredible to spend mornings and evenings at the beach. Typically locals will avoid being in the sun from 12-4 if possible to avoid extra sun exposure. When asking locals about beach temperatures, they usually stop swimming around October 15. However, for northern visitors, the water in October feels incredible well into November.
The fall in Navarre begins mid-October and through November. Most of the locals agree that fall is the most beautiful time of year. This is also when tourism slows the most. Prices on rentals are generally less, and visitors usually have the most fun at this time of year. Traffic slows considerably as well, and you can ride your bikes on the main streets. Fishing is SO FUN at this time of year because some summer fish are still around, but not as many fishermen.
The beaches in the fall. Oh my gosh, the beaches. This is when they are nearly empty. You can sit wherever you want. Let your kids play. Run up and down the beach and enjoy the water without the chaos of tourists. It's no wonder this is the local's favorite time of year.
Winter in Navarre is from December to mid-March. The weather is generally mild. Night temps can dip down to freezing, but daytime temps stay between 65-75 degrees. This is a great time of year to find lemons or oranges at nearby farms. It's also fun to fish the pier and take in the breathless clear water that winter brings to the Gulf of Mexico.
Below is a chart of average temperatures in Navarre, Florida.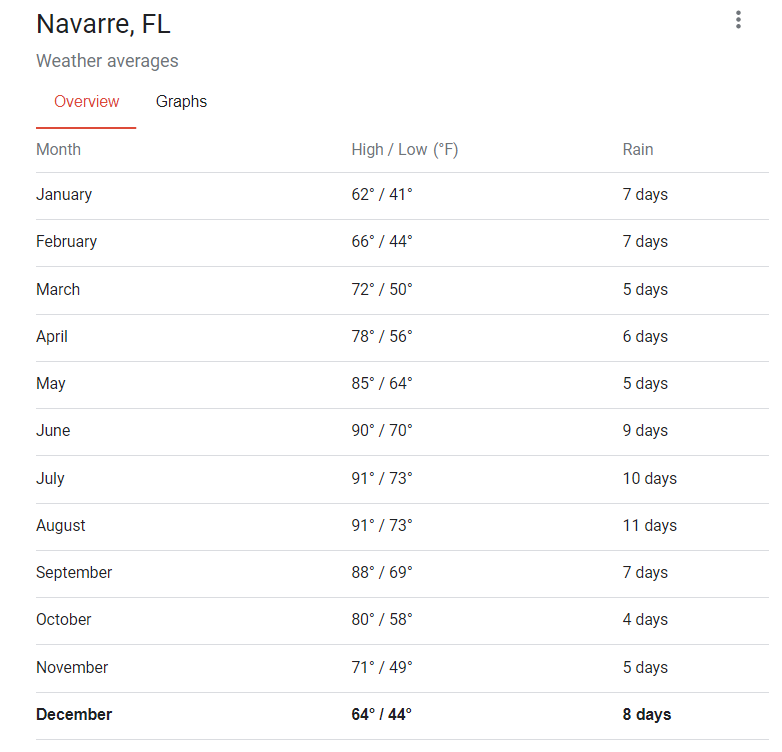 Where do I find stuff to do in Navarre Florida?
Ok this is going to blow your mind…..The Visitor Information Center. Haha, I'm serious! It's in the center of town and right next to the bridge to the island. Here is the website which holds a fraction of the information: https://www.getrelaxing.com/. I'm in no way connected to the visitor center – but I think it's an amazing place to find information for your vacation.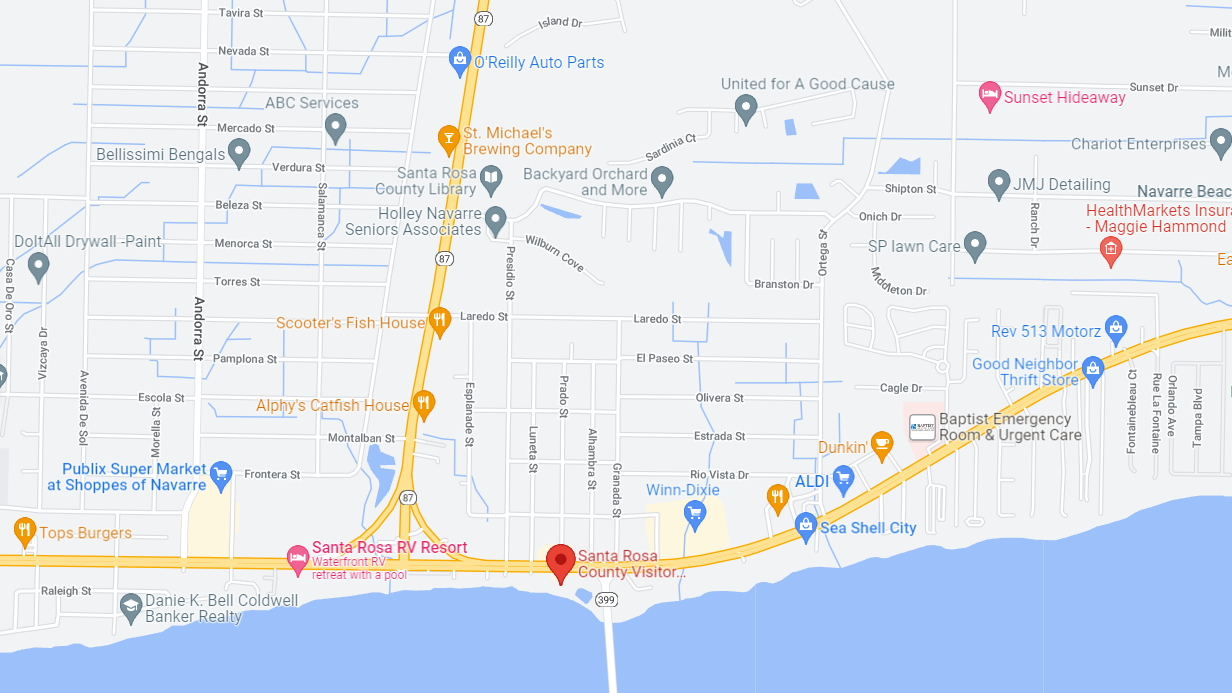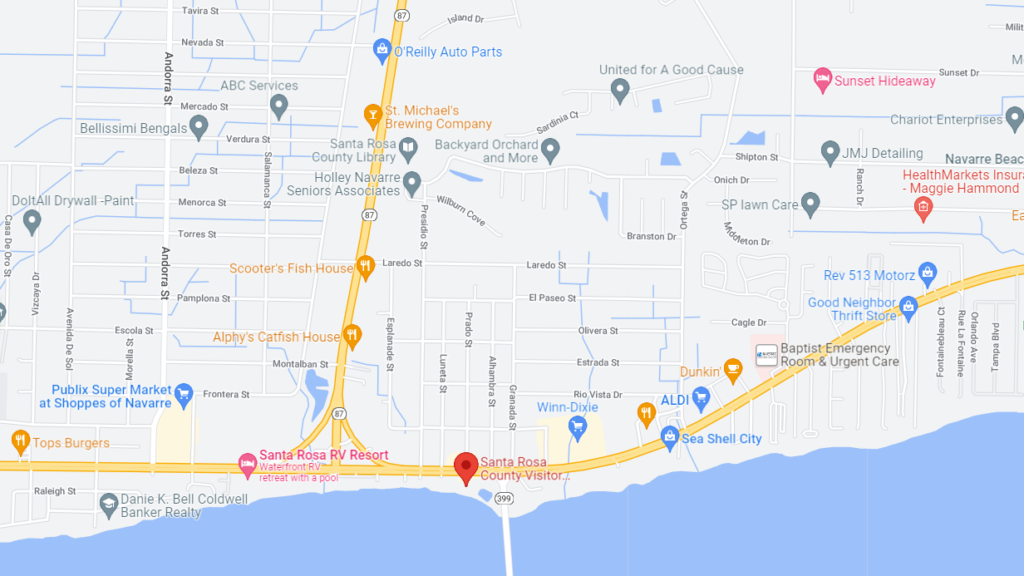 In the Visitor Center you'll find stacks and stacks of flyers and tri-folds of places to eat, places to dance, the Blue Angels practice schedule, fishing seasons and information, renting boats, renting kayaks, going parasailing, going for live tours, swimming with dolphins, you name it!
I highly recommend this is the first area you stop when you get to Navarre.
Navarre Florida Beaches – What to know
When you go to a Florida beach, with or without children, there are a few things you need to know. Stuff to bring, what the flags mean, where to find shells, legal rules, and a couple of my own secrets.
What to bring to the beach
Even if you want to have a quick trip to the beach to get wet and a smidge of sun, you can't just go without a plan. Here is my personal plan for quick trips. You'll probably want a bit more than my list here, but this can get you started.
Towels. Bring one for everyone. I leave these in the car for the ride home. There's nothing worse than dragging bucketfuls of sand back into the car because of towels. Something you may not know, is the ocean water leaves a sticky feeling on your skin until it dries. I think it's the salt. So sitting on a clean towel in the car is WAY nicer than feeling sticky.
A beach blanket. This is not a regular blanket. This is a weird fabric that almost feels like a sieve. It allows you to sit on the beach without the sand staying on top of the blanket. It works almost like magic. Another option is a type of blanket that is made of nylon. It won't hold water and the sand falls right off. We have both of these available for our guests.
Sand toys. If you have children, you must bring buckets & shovels. My children also like to bring a small net to catch fish or crabs. They really don't care about anything else sand/toy wise. Extra buckets and shovels are a plus so other kids can play too. I also usually save a bucket for myself so I can put shells in it.
Goggles. If you've never been to the ocean, you must know it is very salty. And salt water stings your eyeballs. Also, looking at the ocean floor is one of the funniest things to do. So many shells and fish and amazing things to see. I love the facemasks that cover the entire face with the breathing tube. Maybe it's called a snorkel mask? Anyway, this way you can breathe while you are gawking at the amazing ocean floor.
Water toys. This depends entirely on what you want to do. Are you going to the gulf side? Then bring a couple of boogie boards. They are fun to ride the waves! If you're going to the sound side or the bay, bring a paddle board. You'll love the calmness of the water for a lovely time.
White Vinegar bottle. I keep this in the car usually the entire time I'm in Florida. You probably won't use it. But this is the number 1 defense for jellyfish stings. If you or someone on the beach is stung by a jellyfish, it feels like bee stings. Vinegar will kill the venom from the stings and soothe the sting itself for almost immediate pain relief.
No pets. I hate to say this, but there aren't great spots in Navarre to take your dog swimming. I think it's a $500 fine on any human beach. There is a dog beach in Pensacola and I have heard there is one in Fort Walton. PLEASE do not leave your pet in the car. It would not be safe for them in the Florida heat. If you are renting my house, please keep them in a crate indoors.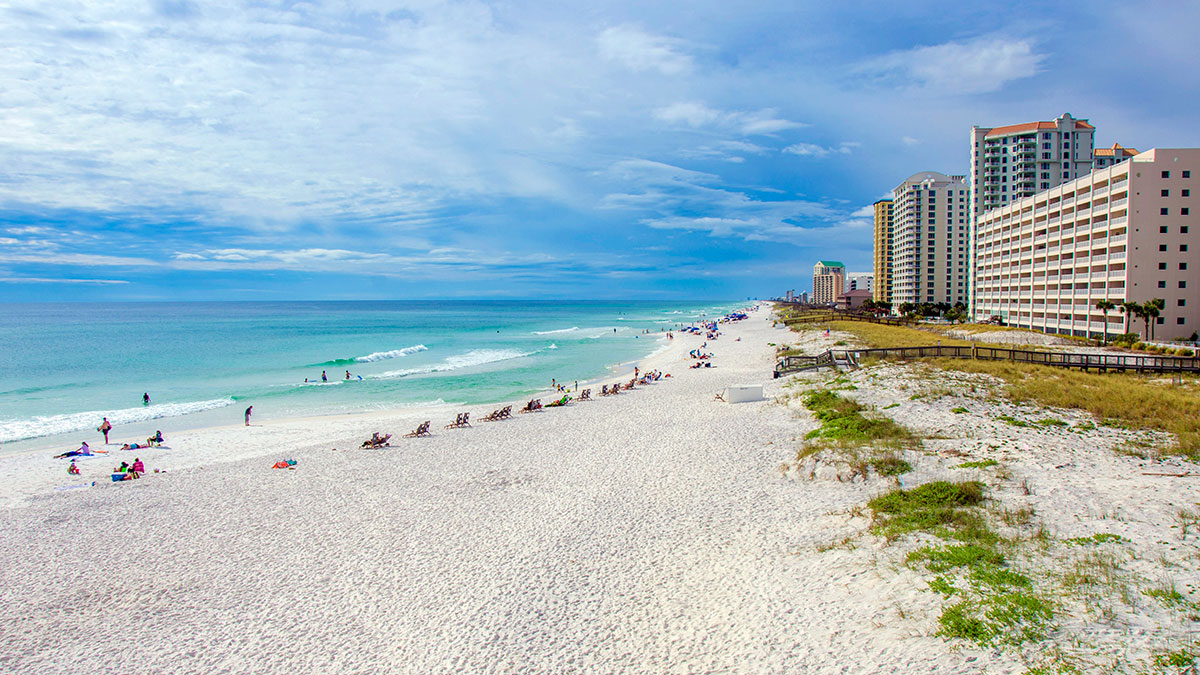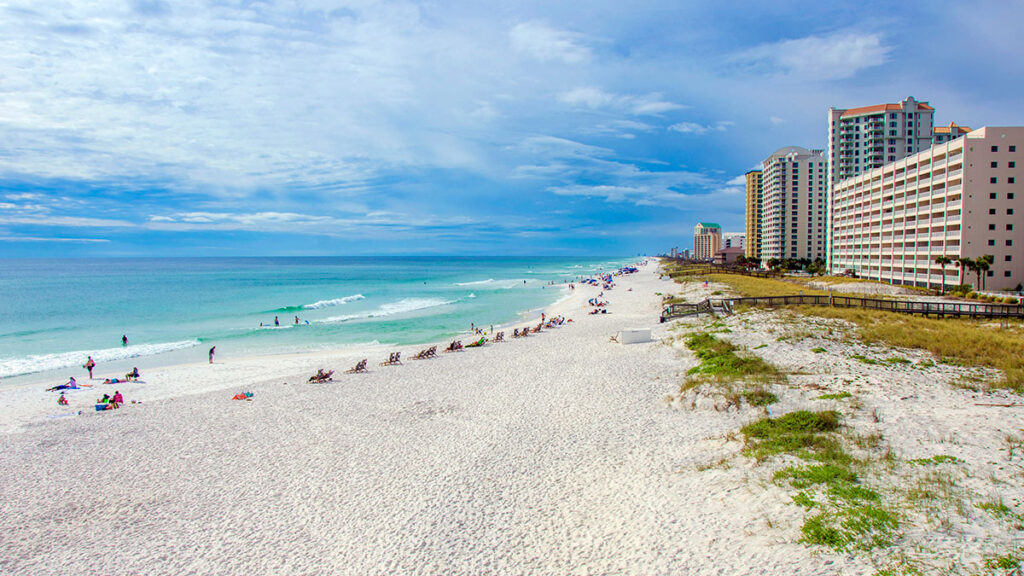 What is the best Navarre Beach to find shells?
I'm probably going to be in trouble for telling the internet this. Opal Beach. It's in the Gulf National Seashore. You can see it on the map below. It has a fee for parking, and it is strictly guarded by the DNR. It is a quiet beach with nice bathrooms. Not many people want to pay the minuscule fee, but many also don't realize it's even there. Because of this, the beaches and water are much better for finding shells on any given day.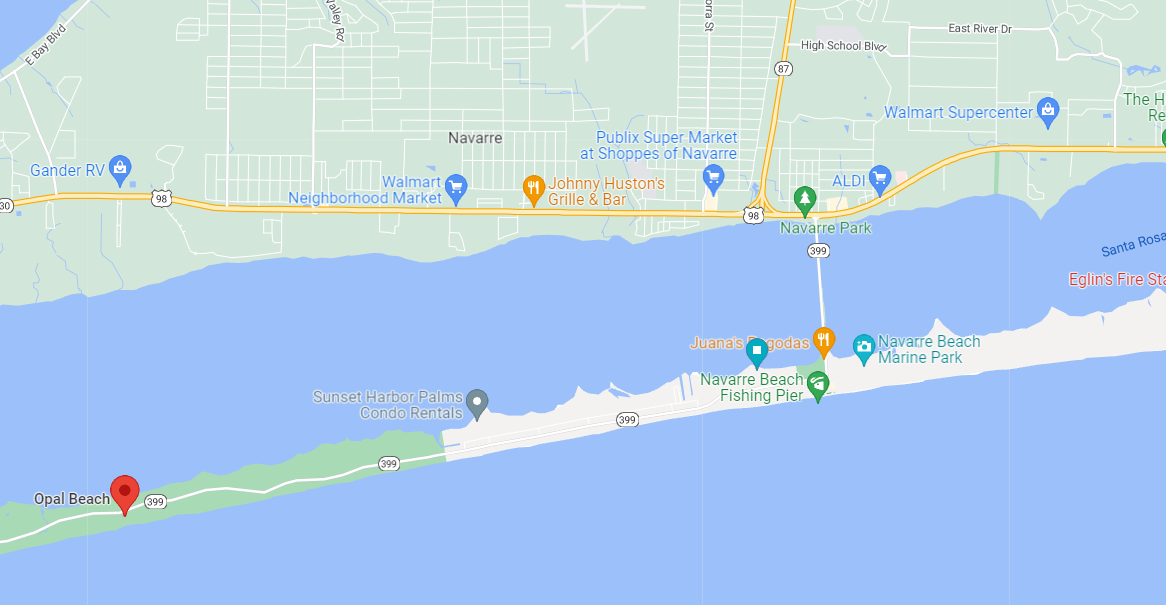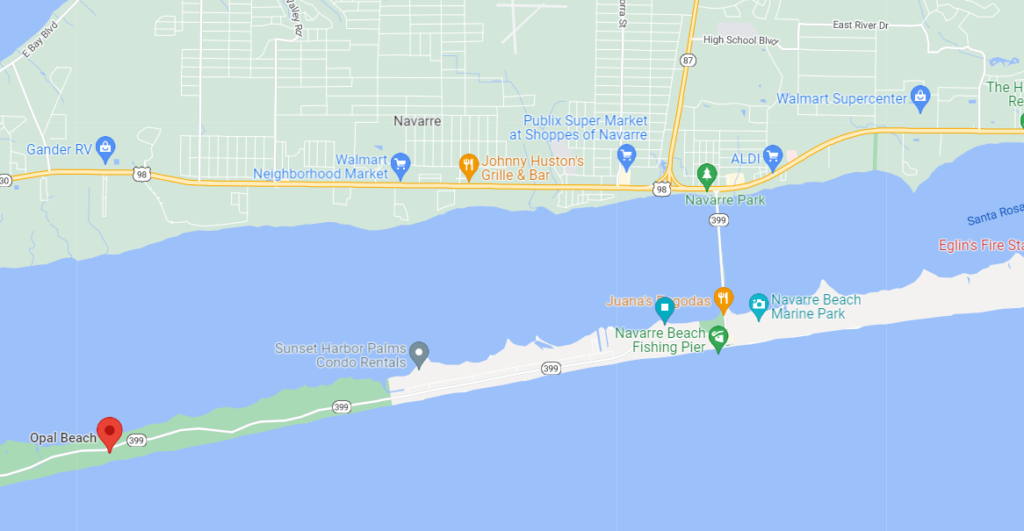 What do the beach flags mean?
This is taken directly from the Santa Rosa County website:
Green = Low Hazard Levels and Calm Conditions
When the flag flying is green, these are the best conditions to go dive in and have a blast.
Purple = Dangerous Marine Life Spotted
Purple flags mean to be more aware of your surroundings. Usually the purple flag indicates that marine life–like jellyfish–have been sighted, and being stung by those are no fun.
Yellow = Medium Hazard Levels Due to High Surf and/or Strong Currents
Like a traffic light, yellow means caution. These go up if the surf is higher than normal and the winds and currents are strong. On these days, it's best to stay closer to shore if you're not a strong swimmer.
Single Red = High Hazard Levels Due to High Surf and/or Strong Currents
This flag is the amped up yellow. The surf is much higher than normal and the wind and currents can be very strong. The beach is not closed, but all swimmers should be careful and try to stick close to shore.
Double Red = Water Closed to Public Due to Danger
So there you have it! 5 things you need to know about Navarre Beach Vacations. I'd love to host your next vacation or getaway. You can see our available schedule and reserve online at our website here.
Happy vacationing!